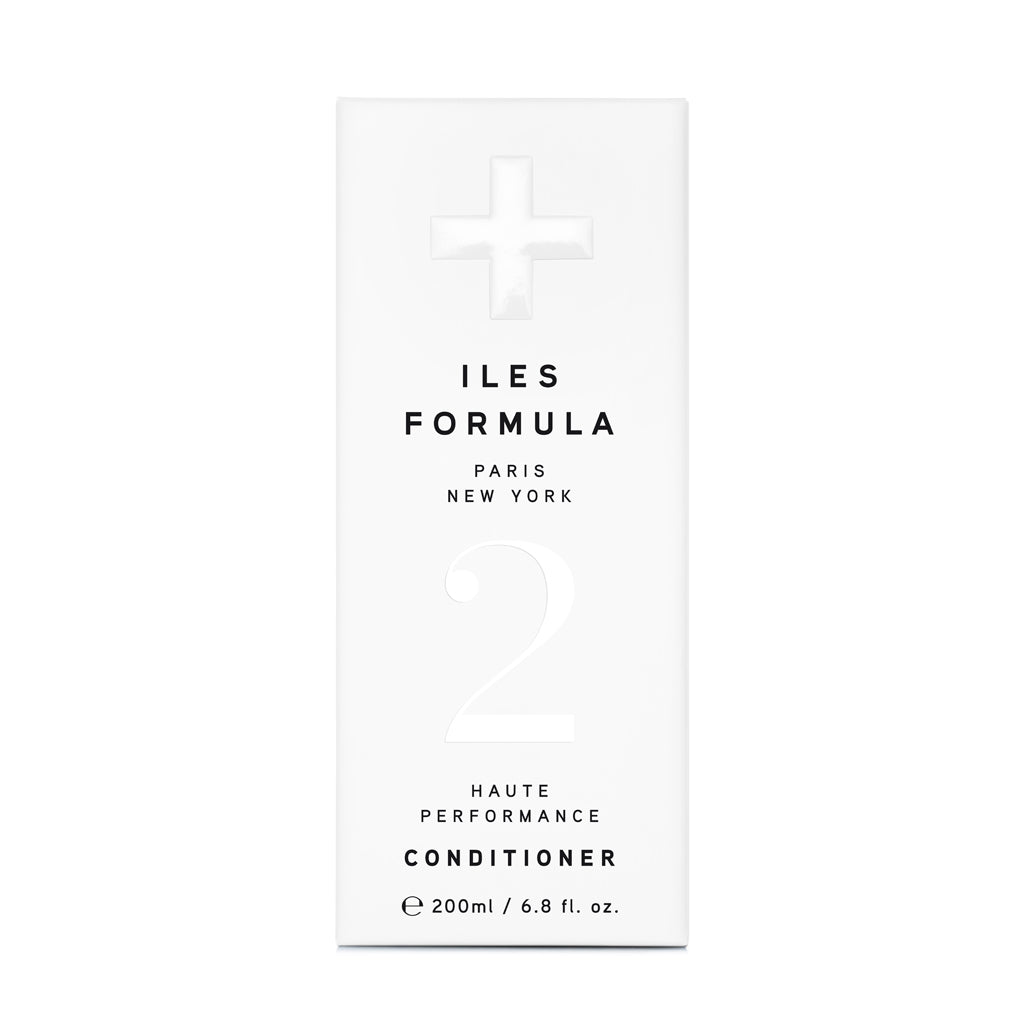 LAC + CO
Iles Formula Conditioner
The jewel of our haircare line, the signature CONDITIONER is the reason ILES FORMULA care range was born.
Ideal for ALL HAIR TYPES, this conditioner was designed to INSTANTLY repair + revitalize  even the most damaged hair in less than 60 seconds. It transforms rough straw-like hair into spun silk perfection. Put to the test on the world's most demanding women, you will see that even when wet, your hair feels smooth and silky. Knots and tangles slide away, leaving a healthy sumptuous texture, with a delicate perfume of white flowers.
Directions for using Iles Formula conditioner.

After using the Iles Formula shampoo, apply the Iles Formula conditioner from the mid-lengths and ends before combing through for even distribution. The comb will act as the vehicle delivering exactly the right amount of product to the roots.
When rinsing long hair with very dry ends, cup the ends in the palm of your hand while rinsing the roots and mid-lengths before the ends. Think of this conditioner as gourmet food for your hair, a little residue left in the problem areas won't harm, it repairs!