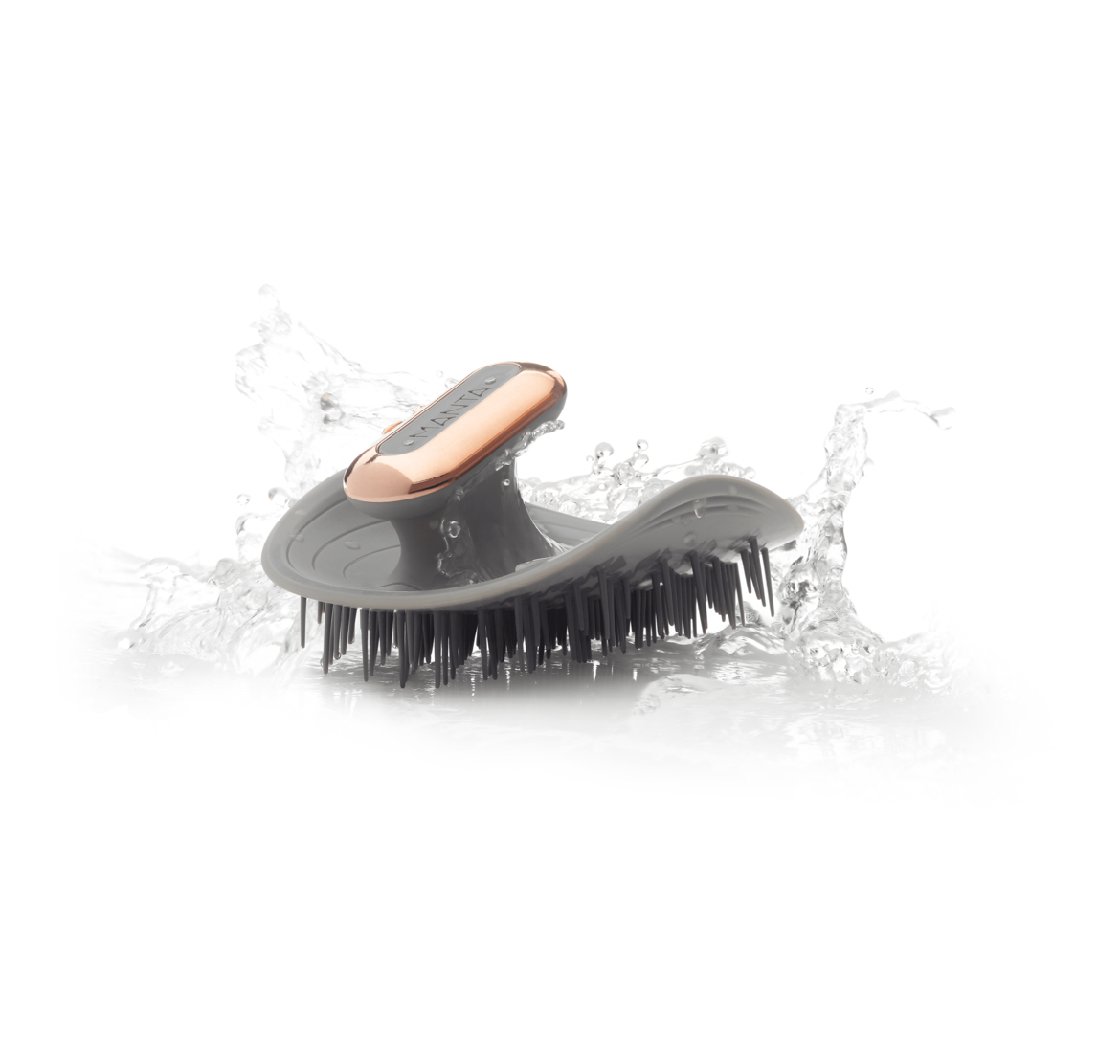 LAC + CO
Manta Pulse Brush
Rejuvenate your hair and calm routine at the touch of a button. Press once for relaxing stress and tension relief and press twice for invigorating to increase blood-flow and circulation.
Ultra gentle for minimum hair breakage and maximum shine. Perfect for all hair types including fine, fragile, thick, curls, coils, children, men, and hair extension wearers.
Manta was created to glide responsively through your hair using a specialist soft touch material which means no rough edges to catch or tear the hair shaft.
The patented FLEXGUARD technology means each bristle has complete 360 motion to gently frees knots. This continuous motion means your hair never reaches the stress point where it breaks meaning longer, healthier, shiner hair.
The more you bend your MANTA the more it flexes, hugging the contours of your head massaging the scalp to encourage hair growth, detangling quickly and effectively.
Use on wet or dry hair with a easy to use non-slip grip. Manta is made with a soft touch rubber compound that means there are no rough edges or joins to catch, tear or trap your hair.
Ultra-gentle: Minimum breakage, maximum shine 
Suitable for all hair types and hair extensions 
The more you bend it, the more it flexes 
Use on wet or dry hair 
Non-slip grip 
Anti-static and heat-resistant up to 80c